ONLINE MARKETING • WEBSITE DESIGN • HOSTING • DOMAIN NAMES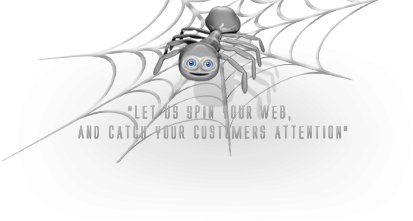 Need a little more hosting power?
Hosting your own business website is not a good idea. Why?

One Word… Time!
A good business website should consist of quality content and regular updates. These changes take time, but what if your website goes down?! Do you have the knowledge or internal personnel to fix the problem? What if you don't know what the problem is? Who will you call for help? Hosting your website with a professional hosting company will alleviate these time vampires! If something should go wrong with your email, website, domain etc. We are just a phone call away!
Do you need help with website development? Our Website design department can help! For more information, please visit our website design pages.
Enter the hosting provider…
The Silver Hosting Package takes the pain out of managing your own domain, website, email, hosting and more… It's perfect for a business website or a startup business website.
Here are the features of the silver hosting package:
For just $19.95/month (paid annually) you get:
• 10 Email Addresses
• Unlimited Email Aliases
• Webmail Client Portal
• MySql Database Support
• WordPress Hosting
• PHP 5
• Unlimited Parked Domains
• Unlimited Sub-Domains
• Weekly Backups
• 99.9% Uptime
• And.. No Contract!
•Optional Content management Plans starting at just $49/month!
•Optional SEO Marketing Plans starting at just $199/month
How much is your time worth?