ONLINE MARKETING • WEBSITE DESIGN • HOSTING • DOMAIN NAMES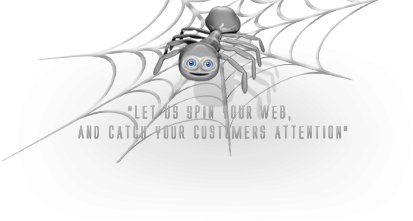 Need a little more hosting power?
So.. you have an I.T. department? Maybe an offsite I.T. professional?

Hosting email and websites consist of more than I.T.
Servers, Active Directories, Workstations & Internal Security are all part of the I.T. role. But a windows server is NOT the same as a high end unix server with encryption technologies and SSL keys serving secure e-commerce websites to millions of active visitors. I.T. has it's place in the large business environment, but a professional hosting environment will keep your online presence separate and your intranet secure!
Do you need help with website development? Our Website design department can help! For more information, please visit our website design pages.
Enter the hosting provider…
The Gold Hosting Package takes the pain out of managing your own domain, website, email, hosting and more… It's perfect for medium to large business websites.
Here are the features of the gold hosting package:
For just $29.95/month (paid annually) you get:
• 15 Email Addresses
• Unlimited Email Aliases
• Webmail Client Portal
• MySql Database Support
• WordPress Hosting
• PHP 5
• Unlimited Parked Domains
• Unlimited Sub-Domains
• Unlimited Transfer
• Weekly Backups
• 99.9% Uptime
• And.. No Contract!
*Optional Content Management Plans starting at just $99/month!
*Optional SEO Marketing Plans starting at just $349/month
Need more power? Ask us!
We can tailor a plan to suit your every business requirement!